Address
Nittochi Ginza Building 3rd Floor, 7-14-13 Ginza, Chuo-ku, Tokyo 104-0061
Tel +81-3-3541-2958
Fax +81-3-3541-3077
E-mail
amano@ktctax.com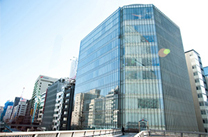 Corporations
New Business Setup and Registration
We provide expert advice and support to help our clients start their new business. We provide one-stop assistance in business registration by utilizing our extensive professional networks with experts in various fields, including lawyers, judicial scriveners, and labor and social security attorneys.
One of the most important decisions for foreign companies when setting up a presence in Japan is choosing the appropriate business structure (i.e. representative office, branch office, or subsidiary company). We offer expert advice on business structures to help our clients identify their best alternative.

Month/Year-End Closing and Tax Return
We audit month-end procedures on a regular basis and report on financial status.
Accurate monthly reporting contributes to identifying problems beforehand and minimizing future tax liabilities. We also apply our extensive knowledge and experience to assist our clients in preparing financial statements and filing tax returns in compliance with the latest laws and regulations.
We not only prepare financial statements and tax returns but can also assist in reporting to the overseas head office upon request.

Other Services
 ● Bookkeeping and Payroll Services
 ● Tax Withholding for Expatriates
 ● Corporate Reorganization and M&A Consulting
 ● Consolidated Tax Return Consulting
Individuals
Income Tax Returns and Consulting
We handle tax returns for individuals, including business owners, professionals and property owners. We provide advice on a range of tax matters for individuals, such as those involving revenue from real estate and financial instruments. We also support non-Japanese expatriates who must file tax returns.

Inheritance Tax Return and Consulting
In property inheritance cases, unanticipated situations often occur. To avoid unexpected problems, we help clients determine how best to divide property, secure funds for tax payment, and minimize tax liabilities in advance.

Other Services
 ● Corporate Organization
 ● Gift Tax Return
 ● Succession or Generational Transition Planning

Tax Audit Preparation and Assistance
We always put our clients first, listen to their needs, and assist in any tax audits conducted by the tax authorities. Given our considerable expertise in the area, we are able to recommend preliminary measures for our clients to reduce their risk of taxation. We also handle complex cases involving international transactions.